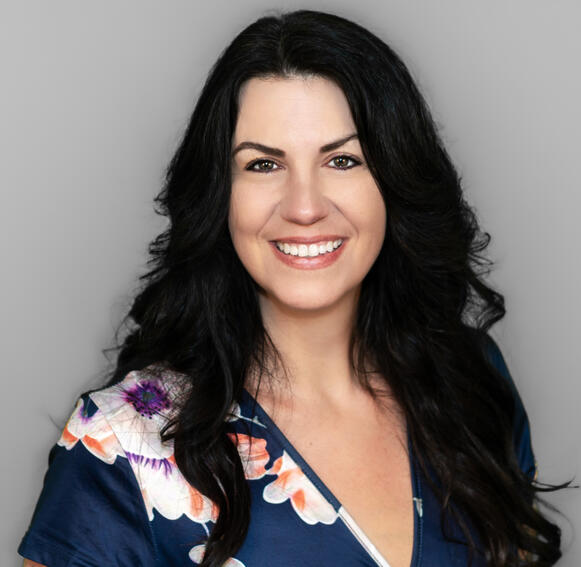 Your Loan Officer
Leslie Ziemba-Crosby
Loan Advisor & Producing Branch Manager
NMLS# 2111186
843-789-9636
[email protected]Click on the link below.You will be taken to our online application and a member of my team will be reaching out to you once your application is complete.
Who We Are
Cross Country Mortgage - Coastal Team
As an Empowerment Coach and Strategist for over 20 years, I came to the mortgage world out of a desire to help the many real estate agents I was working with. I've always loved being an integral part of someone's journey to excellence and helping Realtors, Entrepreneurs and Clients to get what they desire sets my soul on FIRE!This journey started when I was a child, my grandmother was a broker, Mom was a Realtor, Sister was a Realtor/now partner of a title company AND my husband was a Realtor for 7 years... so Real Estate is in my blood.My hubby, Chris Crosby, and I had worked for a smaller lender in the area but desired to have more products and opportunities to present to our clients.With several unique programs and partnerships that truly set us apart, I am so excited to introduce YOU to something NEW!SOME EXCITING NEWS:
We partnered up with a 3rd party investor in January 2021 so our clients would have the ability to present ALL CASH OFFERS (even while still utilizing financing) and after a year of great success, Chris joined our investor company and we are now working on both sides to help our clients in a more creative way.Ask me about what this partnership can do for you!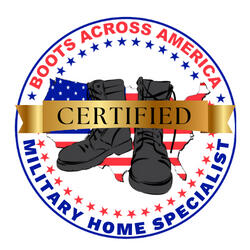 LOAN PARTNER - KAT BELLEROSE joined our team in 2021 and helps keep your loan moving smoothly to closing.Kat comes to us with 13 years of Credit Union and Banking experience and when she is not wearing a cape, being Super Woman behind the computer, she is busy with her hubby, Ryan, and their 5 boys (2 have fur). :)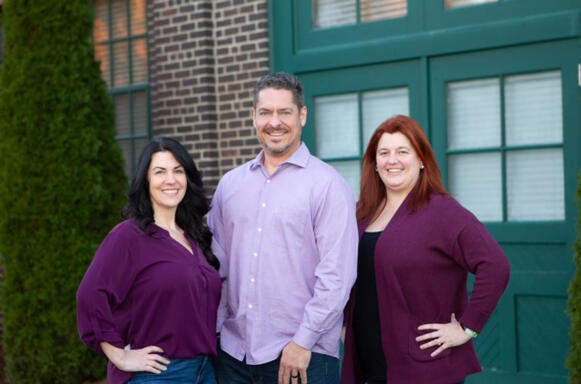 A Little About Leslie
There's no greater WHY than making an impact in the lives of others and this is my WHY below!I've lived in the Charleston, SC area for over 14 years, grew up in NJ/PA area, but I've always been a Southerner at heart (with a little Jersey fire in my Soul). Chris and I have 4 grown children between us, as well as 3 grandbabies, Cyrus, Sera, and Kenji.In my free time I enjoy house projects, the beach, time with family, personal growth seminars, and time with our French Bulldog, Poppy!
---
RAVING CLIENT REVIEWS
Realtor - Kat Moten
"The one word that comes to my mind about Leslie Ziemba Crosby is Phenomenal! I have been working with Leslie for almost 2 years and she has never let me down. She is so professional and caring towards my clients. There has been numerous times where she has worked on the weekends and during vacations to help my clients win a deal. I honestly don't know what I would do without her. She is one ROCK STAR!! I highly recommend her to everyone:-) Thank you Leslie Ziemba Crosby for simply being YOU!!"
Realtor - Kelly Percy Esquibel
"I work with THE ONE AND ONLY Leslie Ziemba Crosby when my clients need to use the Ribbon cash program. Leslie is a pro in this complicated transaction and she makes it very easy for everyone involved. She is a top-notch professional and is not afraid of working 24/7 like the rest of us! She communicates, she is driven, and she goes the extra mile to make everyone's homeowner's dreams come true. Thank you Leslie for all of the seamless transactions!"
Buyer - Anna Inabinet
"Leslie went above and beyond to guide me through purchasing a house for the first time! She was there to answer any and all questions I had, she set me up with an amazing company who helped me purchase homeowner's insurance and when everything was said and done she sent me such a nice house warming gift. She could not have made the process any smoother and I am so grateful for her! Thanks Leslie!"
Buyer - Sharon Ford-Bell
"Very caring and on top of thins. I was notified and everything was explained to me throughout the entire process. Would definitely recommend to others!"
Buyer - Laura Voth
"Absolutely loved working with Leslie and her team! So easy, quick to respond and very helpful."
Buyer - Amber K
"Leslie and her team were fantastic!!! I closed in record time and everyone was quick to answer any and all my questions!!!"
Realtor - Stella Tuten
"I am a local realtor who has used Leslie on multiple transactions. She is, hands down, one of the best lenders I have worked with. She is an out of the box thinker who, when she meets an obstacle in the lending process, doesn't just throw her hands in the air and say it won't work. She helps find a solution. As an agent, I especially appreciate a lender who will take the time to strategize with me before we put in an offer. On one of my last transactions, we ran the numbers about 200 different ways before settling on a solution that helped my clients pay a monthly payment that was within the range that they wanted to be, but was also hitting a number that the sellers would be ok accepting. With another client, we utilized one of her programs that allowed us to win a contract 45K UNDER the asking price- during a time when most other offers were going for 45K OVER asking. I am always happy when my clients choose to work with Leslie. I know the transaction will go smoothly. I know that there will be good communication. And I know that we will make it to the closing table. THANKS, LESLIE"
Buyer - Nan & Tim McKernon
"Not only did Leslie connect us with a great realtor, she and her team handled a complex VA / Ribbon transaction that secured us our dream home in a ridiculously competitive market. We didn't worry at all because Leslie was experienced, easy to deal with and went above and beyond to take care of us. This is how real estate SHOULD be!"
Buyer - Karen Boston
"It was an experience but the girls got it done Kat and Leslie. Thank you all from the Smith's I would tell anyone who wants a home to look them up first!!! They will fight for you and WIN!!!!"
Buyer - Toby Smith
"Hard working and determined to accomplish the task at hand with patience."
Realtor - Lisa Birnbaumer
"As a Realtor you always want to refer your clients to some of the best people. Leslie and her team truly are one of the best lending teams I have worked with! 1.Explaining what they can offer and which option could be the best for the client. 2. Assisting the client through the process. From pre-approval to closing. 3. The most important thing. Making sure the client is happy! I look forward to working with Leslie and her team again soon. They truly are wonderful!"
Realtor - Ashley Grandin
"Leslie and her team are extremely approachable and have been able to find creative ways to help my clients purchase the home that they want. I always feel confident recommending her to my clients who are looking to purchase a home!!"